S-77CCR
is a tactical urban counter-surveillance systems for ground controlled UAV's (Unmanned Aerial Vehicles) and airborne drones to monitor public space.

About S-77CCR
---
Illegal? Legal!
Is the use of surveillance technologies by members of the public and non-profit organizations compatible with European Union law?

Legal Expertise by the European Commission

Back
Video Documentation
Video ist im MPEG4-format. Bei Problemen mit dem Stream: URL/Link manuell z.B. in den vlc Player (multi-platform) oder in den quicktime-player (win, macOS) kopieren.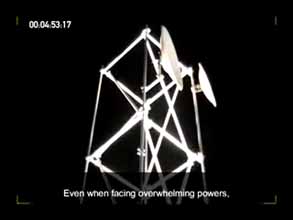 MPEG4 Download

MPEG4 Stream